About us
The Republic of Serbia borders with Hungary, Romania, Bulgaria, Macedonia, Albania, Montenegro, Bosnia and Herzegovina and Croatia.
The Republic of Serbia's capital and biggest city is Belgrade.
Serbia's north part is a plain (Vojvodina), whereas the rest of it is covered in hills and mountains. There are over 15 mountain tops in Serbia over 2000 m high. Serbia's highest mountain top is the 2656 m high Đeravica, found in Prokletije.
There are 5 national parks in Serbia: Đerdap, Kopaonik, Tara, Šar Mountains and Fruška Gora.
Serbia's biggest cities are Belgrade, Novi Sad, Niš, Kragujevac, Subotica, Čačak…
The Danube River, a major waterway connecting Central Europe and the Black Sea, flows through the Republic of Serbia. Serbia's other navigable rivers are the rivers Sava, Morava and Tisa. The most important transportation routes through Serbia are the Ibar Highway and the Adriatic Highway as well as the Belgrade-Niš, Belgrade-Subotica and Belgrade-Zagreb Motorways.
Airport-Transfer-Belgrade will organize your transport from your chosen place of departure to any place in the region. Whether you need transport from the airport or any other place anywhere in Serbia, contact us and you will get the best transport prices as well as the most professional service.
Our company rents vehicles with a driver and organizes taxi-transfers anywhere in Serbia or the region. We especially focus on taxi-transfers from the Belgrade airport and the Niš airport.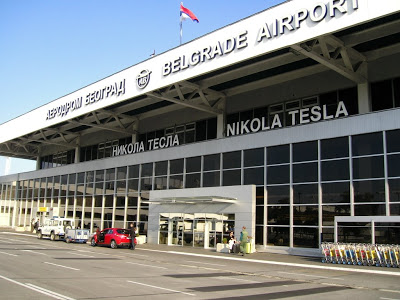 We offer three types of vehicles (a standard vehicle, deluxe vehicle and minibus), so as to be able to cater to all needs and requests of our passengers. You can book a taxi-transfer for any number of passengers, at any time, and from any point of departure in Serbia and the region.
Our dear clients are offered top-quality transfer services at what are guaranteed to be the best prices in all of Serbia. We offer transfers from the Belgrade and Niš airports. In addition to these transfers from or to an airport, you may choose any destination you need. Airport-Transfer-Belgrade will organize your individual or group transfers following your requests.
BOOKING A TAXI-TRANSFER
You can make an online reservation of your transfer quickly and simply at any time (24/7), or book by telephone within the office hours stated on our website. The advantage of an online reservation is that you may input the address and exact time of your departure and arrival, so the odds of an error are minimal. Also, using an online booking means that you may choose to pay for the transfer using your credit card.
THE ADVANTAGES OF USING OUR TRANSFER AS OPPOSED TO REGULAR TAXI
Firstly, you'll get a fixed transfer price, so you can pay for it in advance using your credit card, and therefore know beforehand the exact cost of the transfer to your destination. Book a taxi-transfer in our comfortable vehicles from the Belgrade airport to any destination. Contact us to get the best prices for organized transport in Serbia.
Using our services will get you the best prices in comparison to other companies offering the same service, and you will also avoid the expensive and unpredictable prices of taxi transport from the Belgrade and Niš airports.
Also, you may choose the type of vehicle you wish to be driven in. Book a minibus, a standard or deluxe vehicle for any number of passengers. Airport-Transfer-Belgrade will get you to any destination. Contact us with the chosen point of departure for your transfer and get the best prices and all types of vehicles to get to any destination in Serbia or the region.
Our courteous drivers will wait exclusively for you at the airport, by holding a sign with your name on it at the arrival terminal, and then take you to your desired destination in a safe and professional manner.
Another advantage of using our services is that you may choose the option to have a child safety seat waiting for you in the vehicle, if you need it, which is certainly not a possibility in a regular taxi.
Zainteresovani ste za naše usluge?