Niš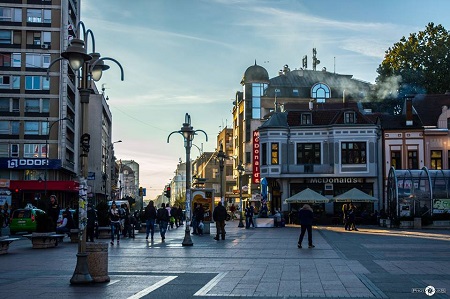 The city of Niš is the largest city in southeastern Serbia. According to the 2011 census, Niš had 260 000 people, making it the third biggest city in Serbia, after Belgrade and Novi Sad. It is located on the Nišava River, close to its confluence with the Južna Morava River, and it is about 240 km far to the southeast from Belgrade.

The influence of various peoples who have lived on the territory of present-day Niš throughout history is noticeable everywhere in the city, owing especially to its architectural diversity.

Due to its geographic position, Niš is important for transportation purposes, especially considering the heavy traffic due to its connectedness with Turkey and Greece. In the city there is also the international airport Konstanin Veliki. Niš is also one of the greatest industrial centers in Serbia,well-known for its tobacco, electronic, machine, textile and food industry.

If you are coming to Niš for any reason, Airport-transfer-Belgrade offers taxi transfers from Niš and the surrounding area.
Zainteresovani ste za naše usluge?