Novi Sad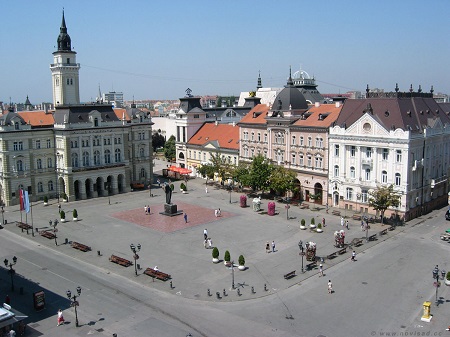 Novi Sad is the main and biggest city in the Province of Vojvodina. It is located on the banks of the Danube river, where the regions of Bačka and Srem border.

Novi Sad is the second largest city in Serbia by population since, according to the last census from 2011, it has 342,000 residents, including the suburbs.

The city was founded in 1694 and represented the center of Serbian culture for a long time. Present-day Novi Sad is a great industrial and financial center, as well as a host to many events related to the economy, culture and sports.

Every year in the beginning of July about 150 000 people from all over Europe visit the city, as a great international music festival Exit is held in it. In addition to this festival, Novi Sad has a famous fair which is attractive to numerous businessmen. The most famous fair is the agricultural fair, the largest of its kind in the region, visited by 600 000 people.

Novi Sad is about 80 km from Belgrade and its international airport Nikola Tesla, connected to it by a motorway. The ride to Novi Sad from the Belgrade airport is about 90 minutes long.

Airport-Transfer-Belgrade is always at your service to organize your transfer to or from the airport, regardless of the number of passengers.
Zainteresovani ste za naše usluge?