Tara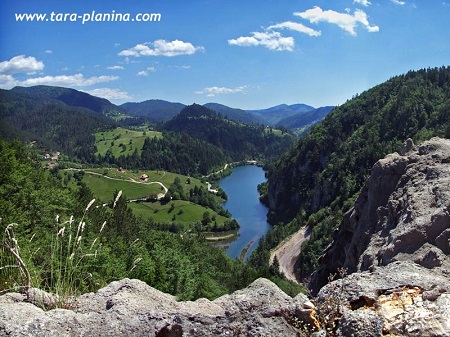 The Tara Mountain is located in the westernmost part of the Republic of Serbia, bordering Bosnia and Herzegovina. Tara is an ideal destination for a vacation during any season and any season of the year. Many consider it to be the most beautiful mountain in Serbia. In 1981, Tara was declared a national park.

Serbian spruce(Serbian: Pančićeva omorika) is a phenomenon and one of Tara's symbols. It is a coniferous tree that exists only here, and looks like a combination of the fir tree and the pine tree. Serbian spruce was discovered by our great scientist Josif Pančić, after whom it was named.

The Drina River and its magnificent canyon are a treasure that makes Tara so special. Rafting down the river Drina is an amazing experience which you should definitely try if you are into such activities. Every year, Tara hosts the Drina Regatta event, which has about 100 000 visitors.

If you are staying in Tara, you can also visit Šargan Eight (Serbian: Šarganska osmica), the lakes Zaovine and Perućac, the ethno-village Drvengrad, the Zlatibor Mountain, and other interesting destinations.

The Tara Mountain is 180 km from Belgrade, and Airport-Transfer-Belgrade is happy to organize your transfer from any location to the Tara Mountain.
Zainteresovani ste za naše usluge?