The Niš Airport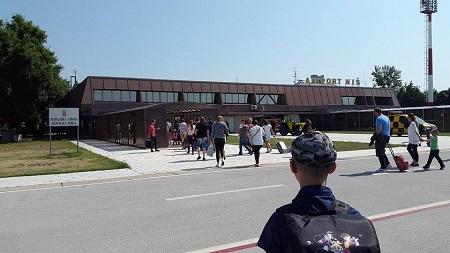 The Niš Airport, named Konstantin Veliki (Constantine the Great)is the second largest airport in Serbia. It is 4 km from the center of Niš.

The Niš Airport was opened during the communist era in former Yugoslavia, and was used solely for military purposes for a long time. During the NATO bombing of the Federal Republic of Yugoslavia, the Niš Airport was damaged and was not used for several years.

The Norwegian Ministry of Foreign Affairs invested funds in the reconstruction of the Niš Airport so it was re-opened in October 2003. It was then that the Niš Airport was renamed Constantine the Great.

Airport-Transfer-Belgrade organizes all transfers to and from the Niš Airport to any destination you desire.
Zainteresovani ste za naše usluge?