Zlatibor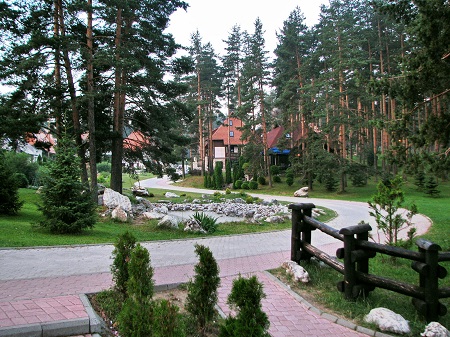 The Zlatibor Mountain covers the surface of about 1 000 square kilometers, 30 km long and 15 km wide. The highest peak of Zlatibor is Tornik, 1 496 m above sea level.

The history of tourism in this breathtaking mountain takes us to the middle of the 17th century, where many wealthy people came here to find peace, seeking health and energy. However, the real tourism here started to develop when Zlatibor was visited by the Serbian king Aleksandar Obrenović. In 1905, Zlatibor was visited by another Serbian king – Petar I Karađorđević.

Zlatibor is located in the center of Serbia, 230 km from Belgrade, 300 km both from Novi Sad and from the Adriatic Sea. A highway which passes by Zlatibor connects Belgrade and the Montenegrin seaside, and many passengers travelling through do not want to miss the opportunity to spend a few days at this beautiful mountain.

Zlatibor is an exquisitely beautiful mountain, with an abundance of water from mountain springs, spacious pastures and a pleasant climate. Summers in Zlatibor are warm, and the winters are mild. The mountain is covered in snow from October to May.

Airport-Transfer-Belgrade is the best way to travel safely to this beautiful mountain at the most affordable prices. So feel free to contact us and let us organize your individual or group transfer to Zlatibor.
Zainteresovani ste za naše usluge?