Vrnjačka Banja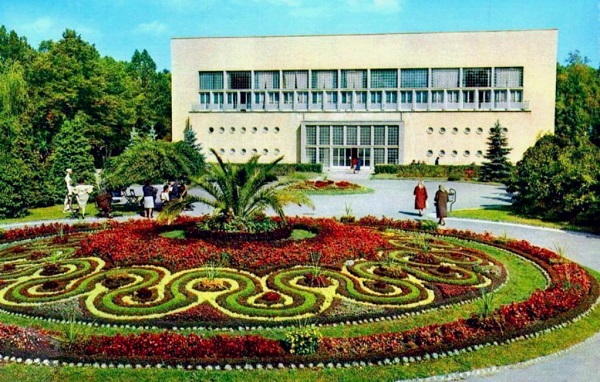 Vrnjačka Banja je najveća banja u Srbiji. Nalazi se u centralnoj Srbiji, u Raškom okrugu. Smeštena je između planine Goč i Zapadne Morave. Udaljena je od Kraljeva 25 km, od Trstenika 7 km, a od glavnog grada Srbije Beograda oko 200 km.
Prevoz do Vrnjačke Banje
Vrnjačka Banja je najpoznatije banjsko lečilište u Srbiji i kao takvo vrlo privlačno za sve turiste željne odmora i rekreacije. Preko cele godine, a posebno u letnjem periodu, Vrnjačka Banja pruža izuzetno bogat zabavni program, a brojni sportsko-rekreativni objekti pružaju odlične uslove za pripremu vrhunskih sportista.

Zbog svega toga, kod zainteresovanih posetilaca se javlja potreba za različitim vidovima prevoza. Bilo da dolazite porodično, odnosno u manjoj grupi ili u većoj grupi posetilaca, Airport Transfer Belgrade će Vam ponuditi najadekvatniji prevoz do Vrnjačke Banje. Našu osnovnu ponudu čini iznajmljivanjivanje vozila sa vozačem u šta spada taksi prevoz i kombi prevoz.
Ukoliko planirate da posetite Vrnjačku Banju uz još tri osobe, onda Vam preporučujemo taksi prevoz. Ovakav vid prevoza je idealan za porodice. Uz naše profesionalne vozače i izuzetno udobna vozila, prevoz do Vrnjačke Banje proći će bez ikakavih problema. Pored toga, kod nas možete računati i na sedišta za decu i dosta prostora za prtljag.

Ukoliko tražite prevoz do Vrnjačke Banje za veće grupe, onda Vam je sigurno potreban kombi sa vozačem. Airport Transfer Belgrade u svojoj ponudi ima i iznajmljivanje kombija sa vozačem što se pokazalo kao idealna opcija za sportiste ili rekreativce koji posećuju Vrnjačku Banju.
Za oba vida prevoza, važe sledeće mogućnosti:
"Prevoz od vrata do vrata" - Ovaj vid prevoza podrazumeva prevoz do Vrnjačke Banje iz bilo kog mesta u Srbiji i regionu. Naše vozilo sa vozačem će doći po Vas na dogovoreno mesto, a može vas ostaviti na bilo kojoj konkretnoj lokaciji u Vrnjačkoj Banji. Na taj način je čitavo putovanje brže i jednostavnije, što Vas pošteđuje bilo kakve brige oko putovanja. Na Vama je samo da planirate svoje aktivnosti u Vrnjačkoj Banji.
Prevoz sa i do aerodroma - Jedna od specijalnih ponuda Airport Transfer Belgrade-a jeste prevoz od aerodroma do Vrnjačke Banje i prevoz do aerodroma od Vrnjačke banje. Ovaj vid prevoza važi za oba aerodroma u Srbiji - beogradski i niški.
Cena prevoza po kilometru
Jedna od glavnih prednosti koju iznajmljivanje vozila sa vozačem u Airport Transfer Belgrad-u pruža jeste ta što je cena prevoza po kilometru osnovni faktor koji utiče na konačnu cenu putnog aranžmana. Drugim rečima, jedino kilometraža između dve destinacije utiče na formiranje cene.

To znači da je i cena taksija po kilometru i cena kombi prevoza po kilometru povoljnija od drugih načina naplaćivanja ukoliko je kapacitet ovih vozila ispunjen. Osim toga, dodatnu prednost ovog vida naplaćivanja predstavlja i to što ćete unapred znati koliko će Vas koštati prevoz do Vrnjačke Banje.

Tačnu cenu vašeg putnog aranžmana, možete da saznate na našem sajtu tako što ćete ukucati početnu i odredišnu destinaciju kako bi na osnovu kilometraže cena bila izračunata. Na istom mestu možete brzo i jednostavno rezervistati prevoz ukoliko ste zadovoljni ponudom. Za sve dodatne informacije, možete nas kontaktirati.
Zainteresovani ste za naše usluge?