Iznajmljivanje vozila sa vozačem gradi poslovni ugled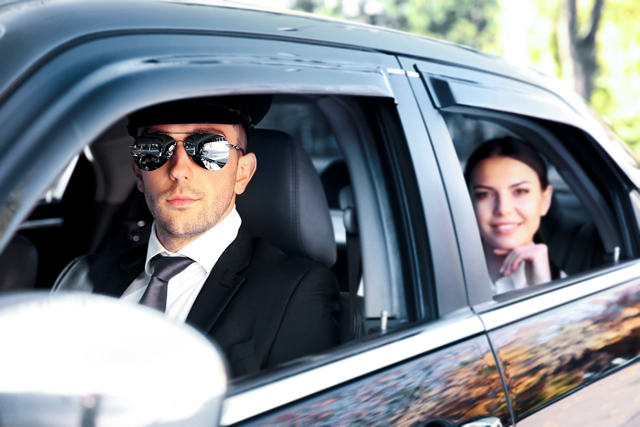 Kažu da se dobra reputacija i poslovni ugled grade godinama, a da je jedan minut dovoljan da se sve to poruši. Zato ne treba da iznenađuje što mnoge kompanije rade na usavršavanju i negovanju dobrog ugleda. Posebna pažnja posvećuje se negovanju prvog utiska koji je jako važan, jer upravo tako klijent stiče sliku o samoj firmi, njenom osoblju i naravno načinu na koji firma posluje. Ponekad je taj prvi utisak tačka koja odlučuje da li će se uopšte sklopiti posao ili ne.
Nastupite otmeno i profesionalno!
Iznajmljivanje vozila sa vozačima gradi poslovni ugled i nešto je što bi svakako kompanije trebalo da uvrste u svoju politiku poslovanja. Ovaj poslovni akt svakako doprinosi boljem ugledu firme i doprinosi boljoj slici o kolektivu. Klijent se već na početku oseća važnim i cenjenim, a firma deluje otmeno. Firma na ovaj način pokazuje dodatnu pažnju i uloženi trud i šalje poruku da vodi računa o svojim potencijalnim klijentima, ali i o onima sa kojima već sarađuje.
Uz vozilo sa vozačem do željene adrese, brzo i lako
Ukoliko klijent dolazi iz inostranstva njemu je potreban i prevoz od aerodroma do firme. Naravno, na raspolaganju su mu taksi vozila i kombi prevoz putnika, ali složićete se da je bolji utisak ako iznajmite vozilo sa vozačem, koji će vašeg klijenta sačekati i voziti ga gde on želi i gde mu je potrebno. Klijenti će se dodatno opustiti, jer im na ovaj način ukazujete poštovanje i šaljete poruku da ste ozbiljni i profesionalni u samom poslu. To je već prvi korak da se uspostavi posao. To isto važi za domaće klijente koji dolaze u vaš grad i potreban im je prevoz do mesta gde su odseli. Uz iznajmljivanje vozila sa vozačem, klijent će brže stići do željene adrese i ovaj vid prevoza stvara dodatni komfor. Važno je da to bude i vozilo sa pouzdanim i profesionalnim vozačem, koji poznaje grad i ima iskustva u svom poslu.
Iznajmljivanje vozila sa vozačem šalje poruku poštovanja
Iznajmljivanje vozila sa vozačem nudi znatno više prednosti, a jedna od prednosti koja se posebno izdvaja jeste privatnost. Možete i vi sami da krenete i sačekate klijenta, a u nastavku vožnje započnete razgovor o poslu. Ukoliko je klijent došao na nekoliko dana, sigurno će pored poslovnih sastanaka želeti i turistički da obiđe grad, a uz iznajmljivanje vozila sa vozačem to će svakako moći i da uradi. Prilikom odlaska neće morati da razmišlja da li će stići na vreme i uhvatiti predviđeni let, da li će taksi stići na vreme, koliko ranije će morati da pozove taksi vozilo da bi stigao na vreme.
U poslovnom svetu, važno je da uvek budete na visini zadatka i nastupate i delujete profesionalno i organizovano. Velika ulaganja, trud i dobra organizacija jesu najbolja formula za uspešnost.
Iznajmljivanje vozila sa vozačem gradi poslovni ugled, ali gradi i celokupnu sliku o vašoj firmi i vama kao poslovnom čoveku. Uzajamno poštovanje je početak uspešne saradnje.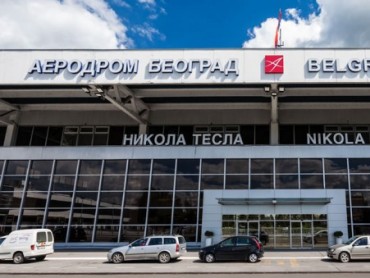 Saznaj više +
30.05.2017
Zašto je bolji taxi transfer do aerodroma Nikola Tesla
Airport Transfer Belgrade nije obična taxi služba. Specijalnost nam je transfer do aerodroma Beograd sa bilo koje destinacije u Beogradu, ali i u celoj ze…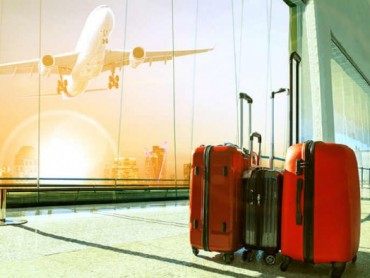 Saznaj više +
13.04.2017
Prednosti koje ima taxi do aerodroma Nikola Tesla
Mi nudimo uslugu taksi transfera sa vozačem do aerodroma i nazad. Uslugu mogu da koriste ne samo putnici iz Beograda, dostupna je na teritoriji cele Srbij…
Saznaj više +
30.05.2017
Taksi protiv autobusa za prevoz Niš - Aerodrom Nikola Tesla
Kada vam je potreban transfer do aerodroma Beograd, možete se opredeliti za jedan od više načina prevoza koji se nude - autobuski, kombi ili taksi prevoz …
Zainteresovani ste za naše usluge?